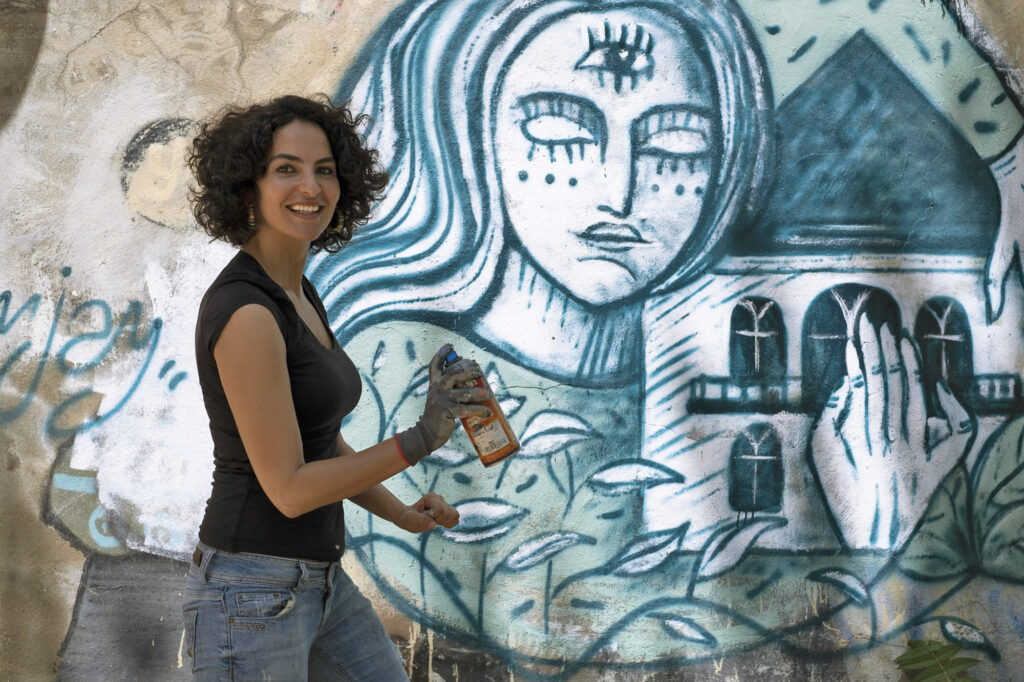 Being born in Beirut, Mjay's art couldn't help but become socially and politically engaged.
It all started at The Lebanese Academy of Fine Arts (ALBA) in 2006, when she chose Beirut's architectural heritage, as the subject for her master's project in illustration.The book named "Tiles of Beirut", became an homage to the fragile 19th century old houses known as "the house with the triple arches", a recurrent theme in Mjay's paintings.
Her first mural art experience was in 2009 with TOUFOULA, an NGO that created dream rooms for children cancer wards all over Lebanon until 2016.
Mural art not only felt as a beautiful bodily expression but as a positive emotional experience when linked to a cause.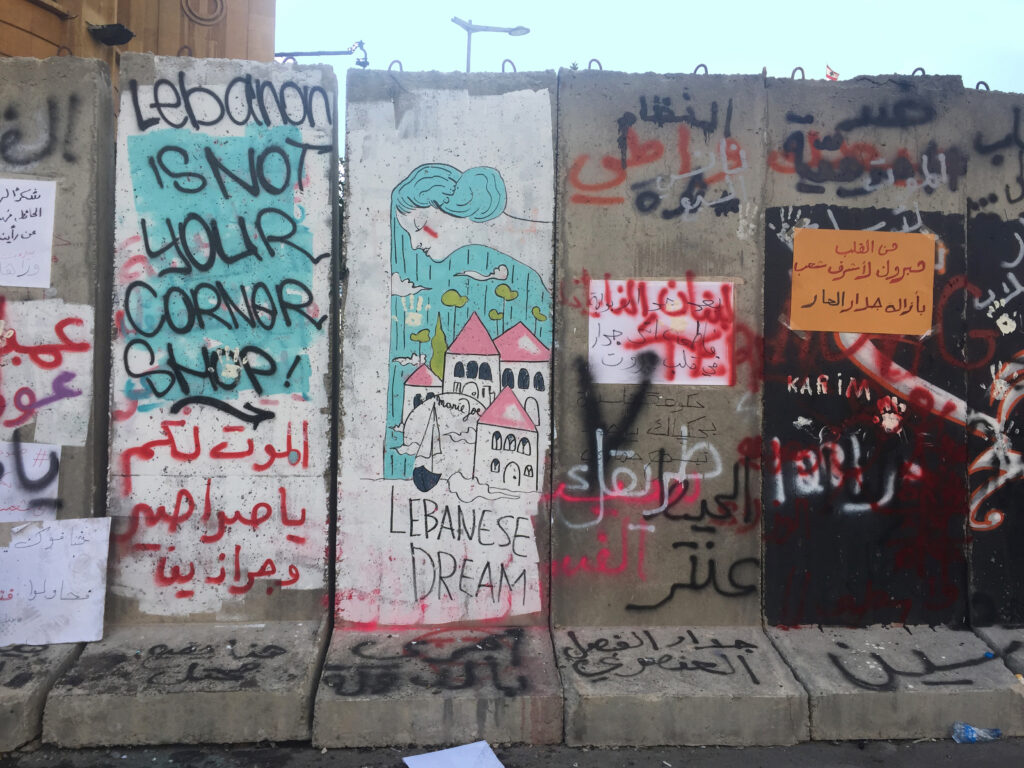 It is only until 2015, that Mjay discovered street art, when demonstrations exploded in Beirut's down town, during a severe garbage crisis. She found herself painting alongside several artists to protest against the erection of a 20m long wall, intended to separate the people from the prime minister's headquarters. It was dismantled in 24 hours, after "scandal" was shouted in the media, showing the revolted paintings that covered the concrete walls, and the power of art in creating change.
Having gotten a taste of the "revolutionary spirit ," Mjay decided to use mural painting and street art as her platform as a freelance artist to share her visual voice.
Her art covered the walls of Palestinian refugee schools in Beirut with UNERWA in 2014.
She spent unforgettable moments in Akkar north Lebanon, painting the cinema room, playground and school bus for Syrian refugees with Conexus art project, Meshwar Amal and Malaak Ngo, from 2017 till 2019. She participated in beautifying the area of 'Ouzaie' considered as Beirut's suburban slums with urban dawn vol 2, street art exhibition project and the Ouzville initiative.
Mjay is at the moment in between France and Lebanon, she started in France exactly where she started in Lebanon, in a children's hospital ward, where she painted in 2021.
Sponsored by the Swiss embassy, the UNITED NATIONS and UNESCO, her latest project was a mural art workshop with the students of 7schools that were affected by the murderous Beirut explosion in August 2020.
She dreams of painting in several parts of the world, using art as a tool of hope and connection between people, communities, institutions and countries…