"Entrepreneur turns beirut into vast canvas"
Piece painted as part as the Urban dawn Vol2 international street art project aiming to change the slum state of the area of Ouzaie-Beirut. Curated by @curator19.90 & sponsored by Ayyad Nasser.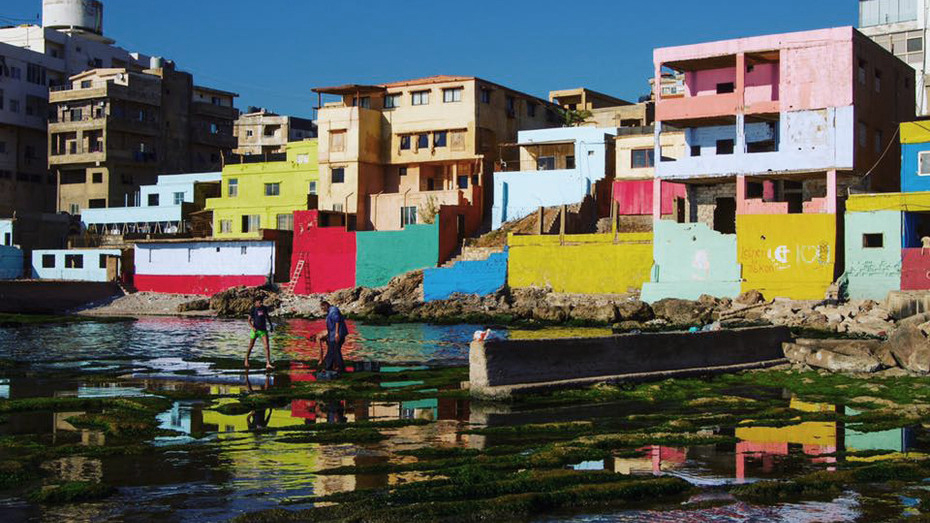 This colorful mural was created as a reaction to the Lebanese garbage crisis, seagull massacre and loss of architectural heritage, decorated by small drawings of the children of Ouzaie, the painting tries to reconcile with Beirut through bright joyful colors in hope for a better future.